***Fall SPECIAL $79.99***
32-Point Vehicle Inspection

Lube, Oil & Filter (up to 5 quarts)
Check All Fluids
Check Battery
Check A/C System
Check Belts, Hoses, and Filters
Vehicle Maintenance Inspection
Check Wiper Blades
Check Brakes & Tires
Not valid with any other offer. Does not include sales tax, or additional parts or supplies. Synthetic oil will be charged extra.
MUST PRESENT COUPON
PRIOR TO SERVICE.
Expires: 11/30/2023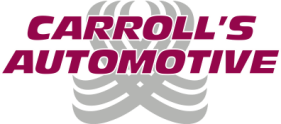 Auto Repair Coupons, Rebates & Offers


Check our coupons page and follow our tips below to help you save money on the cost of car repairs and maintenance.
Schedule a regular oil change at Carroll's Automotive in Williamsburg. It is the key to easy car maintenance and eliminating expensive engine repairs down the road.
Pay attention to the "service light" warnings on your dashboard. Responding quickly to a service light is often easy and affordable but ignoring a service light can greatly increase the cost of future car repairs.
Get to know your owner's manual. It is time well spent. The owner's manual contains valuable tips for keeping the cost of car maintenance and service affordable.
Discuss the details of needed auto repairs with your mechanic.
Call Carroll's Automotive in Williamsburg at 757-564-1815 for Coupons, Rebates, and Offers and keep your auto repair costs low!
I called Carroll's Automotive and talked to Billy because my vehicle was sluggish. He quoted the diagnostics and if repairs were needed it would go to the repair. I brought my vehicle in and was greeted with AWESOME customer service from Billy! I was expecting to leave the vehicle over the weekend but was informed that they would have it done that day!! I have found my vehicle repair shop for all three of my vehicles! I highly recommend Carroll's Automotive!! Thank you for the great service, quick service, customer service and affordable prices with no hidden fees!